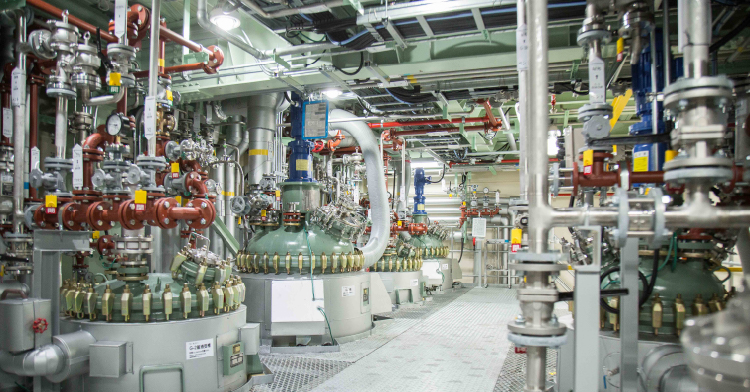 For patients around the world ─
We are supplying prostaglandins
in accordance with global quality standards.
Prostaglandins have a variety of physiological effects.
The compounds have been used for several applications, including labor induction and ophthalmic solutions for lowering intraocular pressure. We embarked on synthetic research and development of prostaglandins in the 1970s, and now we supply our APIs to pharmaceutical companies worldwide, including in the United States and EU countries.

Prostaglandins are compounds of unstable and highly complex structures, and thus it is vital to possess highly sophisticated technologies and knowledge for the manufacturing and handling of these compounds. Over the years, we have cultivated our own unique chiral technologies, including enzymatic methods, asymmetric synthesis, and optical resolution, and eventually established a technology to achieve the mass synthesis of Corey lactone, a key intermediate for prostaglandins. Based on these technologies, we have established the total synthesis of prostaglandins, and we supply the products stably.

Kyowa Pharma Chemical continues to improve manufacturing methods, and enhance new lineup development under a control system that meets global quality standards, and assures the company's commitment to a stable supply of APIs that contribute to human health around the world.